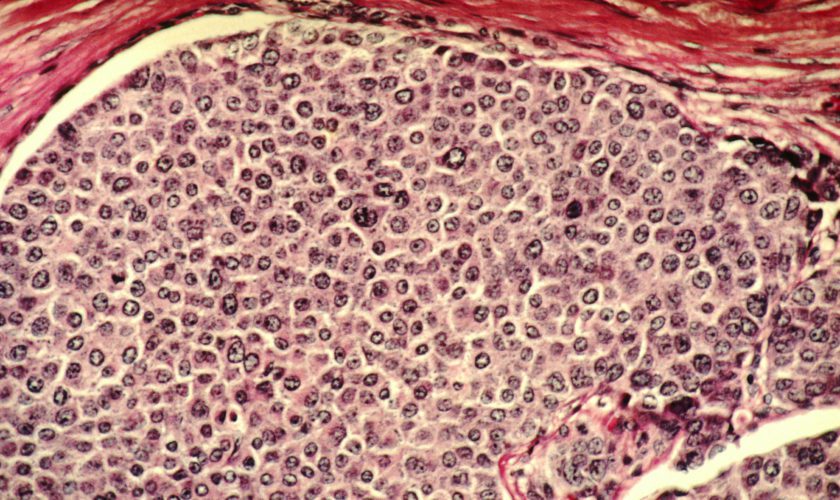 Despite reduced resources in 2014, we continue to be productive here at the Lampidis Cancer Research Lab at UM.
From in vitro to in vivo results and now completion of a Phase I trial, we have demonstrated that 2-deoxyglucose (2-DG) is able to kill the most resistant cancer cell populations found within every solid tumor, regardless of its type.
Our research this coming year will be focused on investigating how and why 2-DG can best be delivered and applied in combination with other therapeutic drugs. Mechanisms by which metabolic pathways can be targeted simultaneously to yield maximal anti-tumor effects with specific emphasis on energy as well as ER stress will be studied. And we have obtained some encouraging preliminary results: Alzet pump low-dose continuous delivery of 2-DG (below an insulin-inducing response) appears to be effective in reducing tumor growth. We have identified combinations with 2-DG and non-chemotherapeutic agents that are highly effective in vivo in controlling human melanoma cell growth.
With your support, we can accelerate our efforts to bring this universal treatment to cancer patients worldwide.
Here's a selection of our recently published papers:
Targeting cisplatin-resistant human tumor cells with metabolic inhibitors. Sullivan EJ, Kurtoglu M, Brenneman R, Liu H, Lampidis TJ. Cancer Chemother Pharmacol. 2013 Dec 19. [Epub ahead of print]. View Article
Increased sensitivity to glucose starvation correlates with downregulation of glycogen phosphorylase isoform PYGB in tumor cell lines resistant to 2-deoxy-D-glucose. Philips KB, Kurtoglu M, Leung HJ, Liu H, Gao N, Lehrman MA, Murray TG, Lampidis TJ. Cancer Chemother Pharmacol. 2013 Dec 1. [Epub ahead of print]. View Article
Conversion of 2-deoxyglucose-induced growth inhibition to cell death in normoxic tumor cells. Liu H, Kurtoglu M, Cao Y, Xi H, Kumar R, Axten JM, Lampidis TJ. Cancer Chemother Pharmacol. 2013 Jul;72(1):251-62. doi: 10.1007/s00280-013-2193-y. Epub 2013 May 23. View Article
Endoplasmic reticulum stress induced by 2-deoxyglucose but not glucose starvation activates AMPK through CaMKKβ leading to autophagy. Xi H, Barredo JC, Merchan JR, Lampidis TJ. Biochem Pharmacol. 2013 May 15;85 (10):1463-77. doi: 10.1016/j.bcp.2013.02.037. Epub 2013 Mar 13. View Article
Models and discovery strategies for new therapies of retinoblastoma. Houston SK, Lampidis TJ, Murray TG. Expert Opin Drug Discov. 2013 Apr; 8(4):383-94. doi: 10.1517/17460441.2013.772975. Epub 2013 Feb 22. Review. View Article